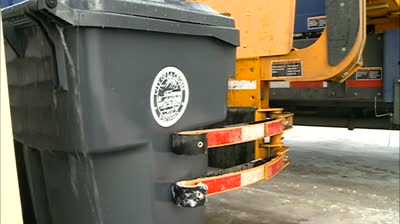 Trash day can be tricky. It can be hard to keep all the rules straight. Here is some information from WKBT-La Crosse:
Both Onalaska and La Crosse are in the process of rolling out a new way to get rid of your garbage, and along with the new process come need-to-know changes for residents.
Harter's Quick Clean-Up company is contracted with both cities for automated trash pick-up. Onalaska launched its program at the start of January, and La Crosse has just begun to set out the new bins for its residents. It's a slow-going process that city officials say will get more efficient over time, as residents become more accustomed to it.
Placement of the new bins is the most important. The carts have to be three feet apart. Don't put them right next to your garage or too close to a car, buildings and light poles.
Full implementation of the program in La Crosse is scheduled for the beginning of February, once all city residents have received their new bins. Starting on the first Monday of next month, garbage trucks will no longer empty old garbage cans – they'll only be picking up the new ones.
If you're looking to get rid of your old garbage cans, you may leave them out on recycling day for Harter's to pick up. City officials say to make sure you mark them with a sign so drivers know which can to throw away.